Sedation Dentistry Dallas
Easy, Comfortable Dental Care
One of the most common issues preventing people from seeking the dental care they need is fear. Dr. Lynn and his dedicated team do not believe that dental anxiety should prevent you from enjoying fantastic oral health and a lovely smile. We are dedicated to providing gentle care in a comfortable, stress-free environment. If you're coming in for oral surgery or porcelain veneers or a routine teeth cleaning, at Lynn Dental Care, in Dallas Texas, we utilize safe and effective sedation techniques to take the fear and stress out of dental appointments!
Lynn Dental Care believes that creating a positive patient experience is an important part of excellent dental care. We want everyone who enters our office to feel welcome, comfortable, and enthusiastic about improved health and aesthetics. We have found that turning dental care into a relaxing, rewarding experience helps our patients develop a positive attitude about oral health and better hygiene habits. For more information about how dental sedation can help you relax and love your smile, schedule a consultation at Lynn Dental Care today.
Types of Sedation Dentistry at Lynn Dental Care
Sedation dentistry allows patients to receive the dental care that they need without feeling uncomfortable. According to the Dental Organization for Conscious Sedation, nearly 30 percent of adults avoid the dentist due to fear, making sedation dentistry extremely valuable in the dental community. By using the latest and safest treatment options to sedate patients during appointments, Dr. Lynn makes necessary and beneficial dental care accessible to all patients. The types of sedation dentistry Lynn Dental Care offers in Dallas, Texas, include:
Nitrous Oxide
Nitrous oxide is the mildest form of sedation. The medication is mixed with oxygen and inhaled through a mask, inducing relaxation. You will remain conscious and aware of your surroundings. Some patients feel heaviness in their limbs or lightheadedness, and possibly a tingling sensation. These effects are normal and not harmful. It only takes a few minutes for Nitrous oxide to take effect, and you should feel comfortable and calm. Many people experience a mildly euphoric feeling, hence the common name "laughing gas." The benefits of nitrous oxide include:
Extremely safe and gentle

You can drive yourself home after your appointment

Relaxes you and helps reduce pain sensitivity

Minimal side effects

Can be combined with other forms of sedation
Oral Sedation
Conscious oral sedation can be used for virtually any dental or periodontal procedure if the patient feels uncomfortable. It is mild and very safe. The patient is instructed to take the prescribed medication approximately 40 minutes prior to the time of his or her appointment. This gives the mild sedative time to take effect, so the patient is calm and relaxed during the procedure. Benefits of oral sedation include:
Allows patients to relax completely

The patient does not lose consciousness

No IV is needed
Conscious Intravenous Sedation (I.V.)
Intravenous (I.V.) sedation provides stronger and more adjustable results than oral sedation. It is frequently used for surgical procedures. During intravenous sedation, relaxation drugs are administered directly into the patient's bloodstream. Dr. Lynn carefully monitors the level of sedation throughout the entire procedure, making adjustments as necessary for patient comfort and safety. Some benefits of intravenous sedation include:
The patient does not lose consciousness but enters a dream-like state

Most people have little to no memory of the appointment

Takes effect almost instantly

Sedation level can remain consistent during lengthy appointments

The level of sedation can be adjusted at any time to help the patient maintain optimal comfort
All of our sedation patients are offered Bose noise canceling headphones, which can be connected to a smartphone, MP3 player, or to our in office music; if you would prefer watching the television on the Lynn Dental Care ceiling, the headphones will connect you to your favorite show.
Patients should be aware that they will need to arrange transportation if they are undergoing sedation. There may be a short period of disorientation or grogginess as the sedative fades. It is not safe to drive or operate machinery the next morning. It is also important to understand that sedation is not pain relief medication. A local anesthetic is used as necessary to eliminate pain.
Sedation Dentistry Videos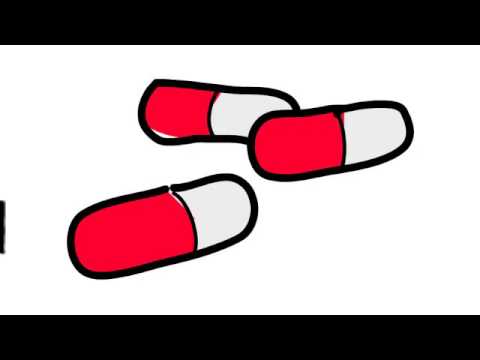 Sedation Options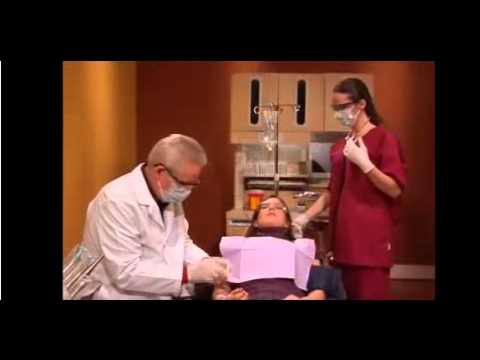 IVSedation
Learn more about Sedation Dentistry
Dr. Lynn wants all patients to know that dental care and anxiety don't have to go hand in hand. With more than 20 years of experience, he is able to administer sedation treatment safely to patients who are apprehensive about their appointments. If you are interested in learning more about sedation dentistry, including its risks and benefits, please contact Lynn Dental Care. Dr. Lynn and his team will make your comfort their top priority.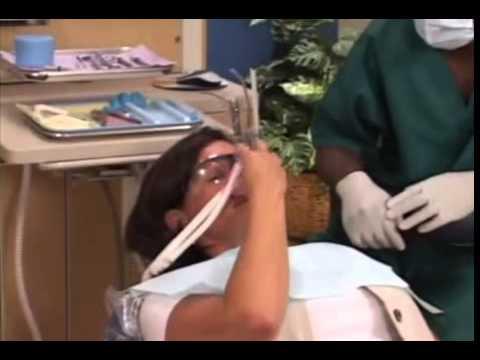 Nitrous Oxide Procedure